We loved honoring 21 of the Big Country's teachers at our 20th Anniversary Teacher Tribute banquet Thursday, May 17.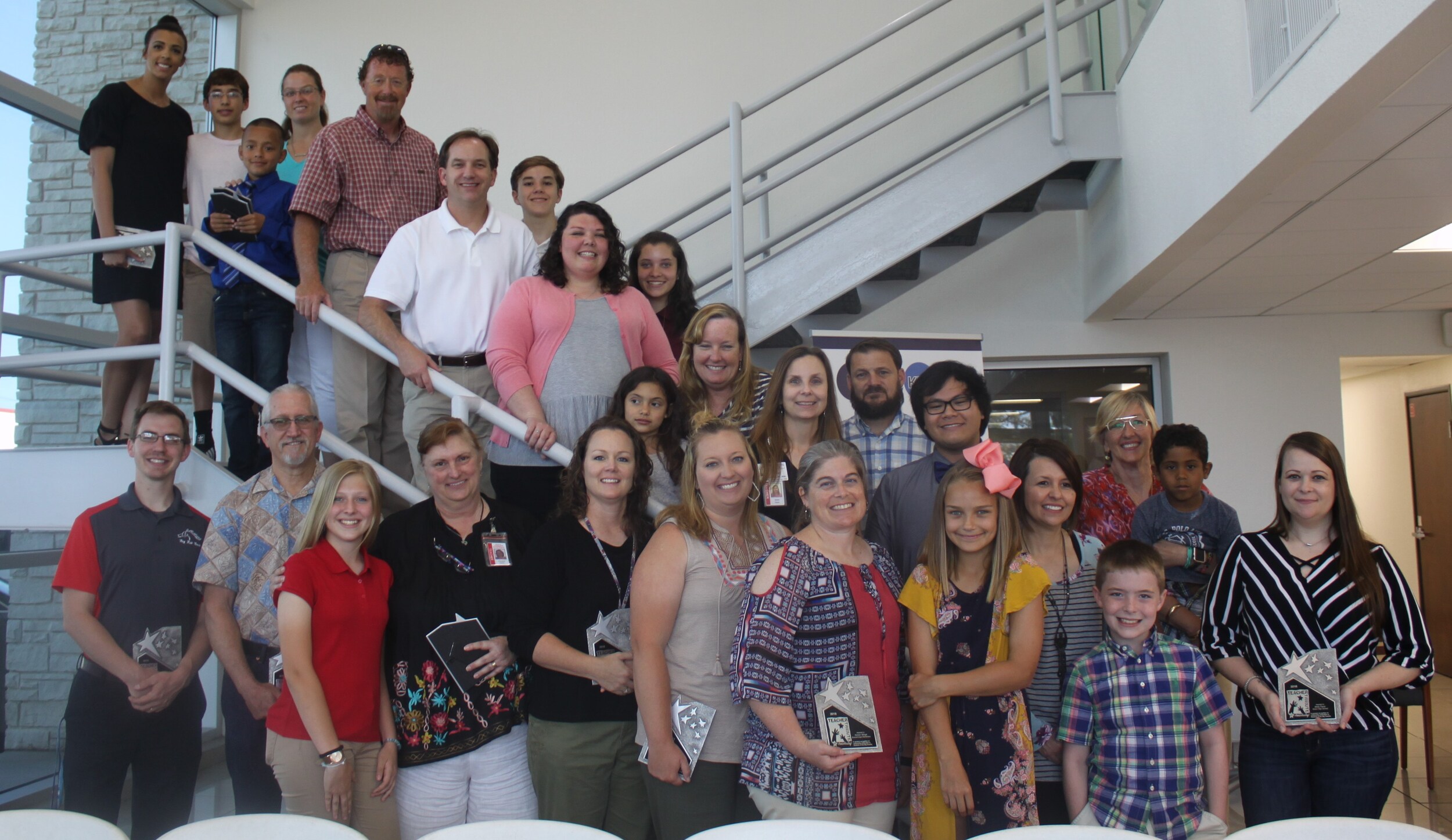 Here at Arrow, we understand the impact a teacher has in the classroom and on his or her students. Teachers inspire us to dream big. They are our cheerleaders and mentors. Without them, we would not truly understand our full potential and that is why we created Teacher Tribute as a way to honor those who serve in the classroom.
Through out the 2017-2018 school year we received hundreds of letters from students telling us why their teacher inspires them to do their best. Along with KEAN radio, KTXS 12, Lamar Advertising, American Classified and Exceptional Brands, we announced the 21 teachers for their outstanding service to the youth of our community.
Dionne Acuna, Dyess Elementary;
Chaney Allred, Thomas Elementary;
Mark Bennett, Mann Middle School;
Terah Brown, Madison Middle School;
Caitlin Clark, Mann Middle School;
Karen Cluck, Hardin Simmons University;
Molly Favor, Anson High School;
Rob Fink, Mann High School;
Donny Funderburg, Breckenridge Junior High;
Matthew Gudino, Sweetwater Middle School;
Deborah Harden, Wylie High School;
Stephanie Hood, Wylie High School;
Mary Jane Moore, Bowie Elementary;
Karnen Lantrip, Ortiz Elementary;
Dianna McElyea, Sweetwater Middle School;
Maggie Neal, Austin Elementary;
Dwayne Norton, Albany High School;
Stephanie Sanders, Sweetwater Intermediate;
Eric Thaxton, Wylie High School;
Dina Villa, Sweetwater Intermediate; and
Kerstin Winge, Breckenridge South Elementary.
Congratulations, teachers, on being a 2018 Teacher Tribute!
Your hard work and dedication has not gone unnoticed, and that is seen through the admiration your students have for you. Thank you!