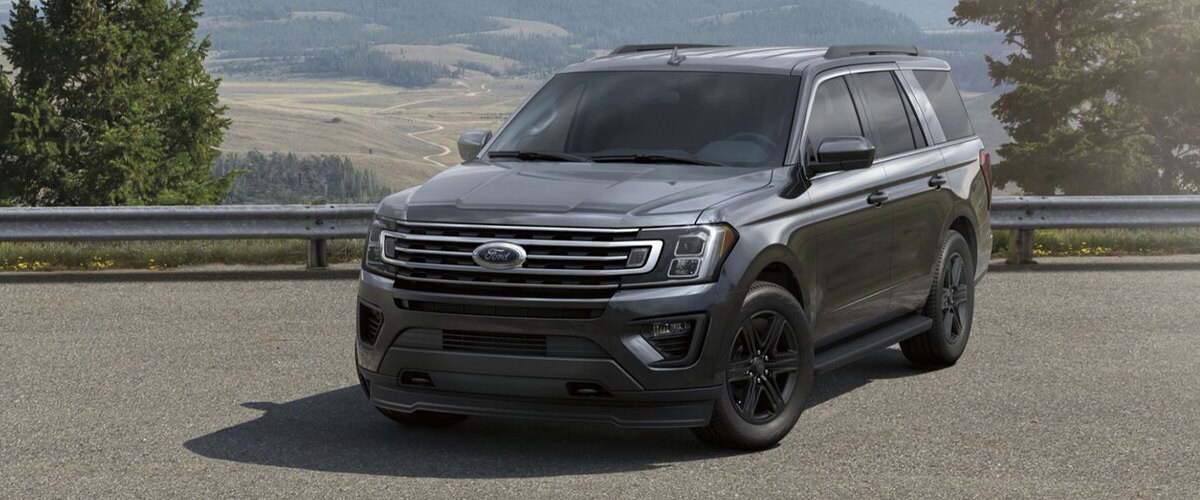 Purchasing a car is one of the biggest investments you can make, so understanding the differences between used vehicles and new ones is vital. Used vehicles are more affordable in more ways than one. The average used vehicle costs around $20,000, which is nearly 50% less than a new vehicle. Plus, you'll spend less money insuring a used vehicle over a new one.
For these reasons and more,
buying a used car
is the better choice for most people. This is especially true if you're considering purchasing a certified pre-owned model. Keep reading to learn more about the benefits of purchasing a used vehicle at
Arrow Ford
.
Vast Choices
There are more than
sixty major automotive brands
around the world, and most make more than one model. When considering used vehicles, your choices are endless. There are literally thousands of models to choose from. However, in any given year, you're limited to the number of new options if you're looking for a brand-new car. Whether you're looking for a family vehicle, a rare model, or an off-roader, you'll be able to find it on the used car market. 
Lower Costs
Choosing to buy a used vehicle also makes your budget go further-you'll get more car for your money. While you could afford the base trim of a brand-new car, you may be able to get a top-of-the-line model if it's a couple of years older. When financing a used vehicle, you'll pay it off much sooner than if you buy a new one. Most people choose to buy a different car every six years, which means that the used car market is rife with more recent vehicles.
Keep in mind that the average car's value
depreciates 15-25%
in the first year and the following three years. If your new car's value drops 10% once you drive it off of the lot, suddenly, your $30,000 vehicle is worth only $27,000. When you purchase a used vehicle, the bulk of depreciation has already occurred. In fact, some used vehicle values will increase over time. Tools like Edmund's True Cost to Own calculator will help you determine how much a vehicle really costs and its rate of depreciation. 
Insurance Savings
Used cars cost less to insure than newer ones, as vehicles require different expense and coverage levels. If you purchase a new car using a lease or loan, you'll likely need to carry additional insurance coverage that isn't required for a used car. In most cases, new cars require gap insurance and minimum levels of collision and comprehensive coverage. 
Collision and comprehensive insurance coverages protect your car in the event of an accident that is your fault. Most states require liability automobile insurance, but comprehensive and collision coverage is only required if stated in your vehicle purchase or lease agreement.
These insurance coverages are specific to new vehicles and will cover you if you total your vehicle and don't receive a payout covering the cost of your original loan. For example, if you get a $25,000 loan for a vehicle that you total eight months later, you may only receive $19,000 from your insurance company (thanks to depreciation). Gap insurance can save you from being responsible for the remaining $6,000 difference.
Better for the Environment
Cars are necessary for our society, but they have a significant impact on the environment.  If you're environmentally conscious, you'll appreciate that used cars don't contribute to the waste produced by manufacturing new vehicles. When purchasing a used vehicle, you're sharing the environmental impact with the car's previous owner. 
A used car is new to you and doesn't incur the cost of producing a vehicle from scratch. Plus, purchasing a used car can save it from a landfill. While used car parts can be recycled and used in the production of other cars, they're still crushed into boxes and deposited in landfills. A vehicle's tires take a very long time to decompose. Plus, leaked battery acid can have a dire effect on the environment. 
It's essential that manufacturers keep producing cars, as they're necessary for many of us. However, you can lessen the environmental impact by purchasing used and extending the road-life of an existing vehicle.
Certified Pre-Owned Confidence
There's another benefit to buying a used vehicle: certified pre-owned options. A certified pre-owned (CPO) vehicle comes with added benefits to minimize the risk of buying a used car. For example, a CPO car may come with an extended warranty, loaner vehicle coverage, and roadside assistance. CPO cars go through a multi-point inspection performed by the certifying party (typically the manufacturer). While purchasing a CPO vehicle will cost more than a traditional used vehicle, you'll receive more peace of mind. There are several key components to a manufacturer's certified pre-owned vehicle program. 
Warranty Length
Many CPO vehicle programs offer a one-year or 12,000-mile comprehensive warranty in addition to the remainder of the vehicle's factory warranty. This warranty typically covers everything but normal wear and tear items such as windshield wipers and tires.
Some programs will offer unlimited miles and many increase the length of the vehicle's powertrain warranty. The powertrain warranty covers the vehicle's engine, powertrain, and transmission-the parts that are essential to keep it running. 
Inspection Points
Typically, CPO vehicles undergo at least 100 points of inspection by expert technicians. This means that certified technicians are trained specifically in inspecting that automaker's vehicles. It isn't as much about the number of points inspected as how thorough the inspection is. Things such as suspension, transmission, and engine performance must be checked-as well as tire tread and brake pad wear. The most comprehensive CPO vehicles include roadside assistance, trip-interruption protection, and loaner vehicle coverage as well.
Why Purchase a Certified Pre-Owned Ford?
Ford's certified pre-owned vehicles must have less than 80,000 miles and be less than six years old. Most CPO models are former leases that have been returned following their term. Typically, they're sold to Ford dealerships in closed auctions.
You're likely to find certified pre-owned versions of the Ford Mustang, Fusion, Explorer, and Escape at Ford dealerships.  A CPO Ford receives a 172-point inspection. A technician checks the vehicle's body panels and frame to make sure the brakes and tires have sufficient life in them. They'll also check for damage from prior accidents. 
High-Quality Promise
Ford stands behind their certified pre-owned vehicles so much that they offer an additional 12-month/12,000-mile bumper-to-bumper warranty that begins on the day you purchase it. The powertrain warranty is extended to seven years and 100,000 miles from the vehicle's original release date. 
Additional Support Services
In addition to the safeguards listed above, Ford offers other services with its CPO vehicles. For example, you'll get rental car reimbursement for up to $30 a day if your CPO car is being repaired. If you get locked out of your vehicle, you'll receive $50 of insurance for a locksmith. Plus, $500 per day for up to three days to cover travel expenses and up to $75 to get to your destination if your CPO Ford fails to get you there. Should you run out of gas in your CPO Ford car or truck, the manufacturer will bring you up to two gallons of gas.
Certified Pre-Owned Deals
While CPO deals don't reach the low-interest rates that new vehicles do, you'll find much better deals than should you purchase a typical used vehicle. It's worth checking out which specials are currently running, as they can significantly offset the price of a certified pre-owned car.
Reputation
Maybe the most impactful reason to purchase a CPO Ford is the manufacturer's stellar reputation.
Since the beginning, Ford has been a family-owned company and has always supported Americans to get the transportation options they want and need. When you purchase a Ford, you'll feel like an immediate member of this family.
Plus, Ford offers one of the most diverse lineups in the country. Whether you're looking for a thrilling sports car, a heavy-duty pickup, or a family-friendly crossover, Ford has it. You can also rest assured that you and your family are safe in a Ford, as the brand has always prioritized safety and security. Not only will your used Ford protect you in the event of a crash, but it can also even prevent one from happening in the first place.
Buying Pre-Owned at Arrow Ford
When purchasing a vehicle, take some time to check out used vehicles and their advantages over buying new ones. If you're having a difficult time deciding, stop by
Arrow Ford
and ask us for help. 
Arrow Ford has been family-owned and operated for over 55 years. Our sales professionals and technicians are certified experts that are prepared to provide you with best-in-class service. Each of our pre-owned vehicles is delivered to you like new, with a thorough multi-point inspection, matching floor mats, and two sets of keys. Before scheduling a test drive,
browse our pre-owned inventory
online.