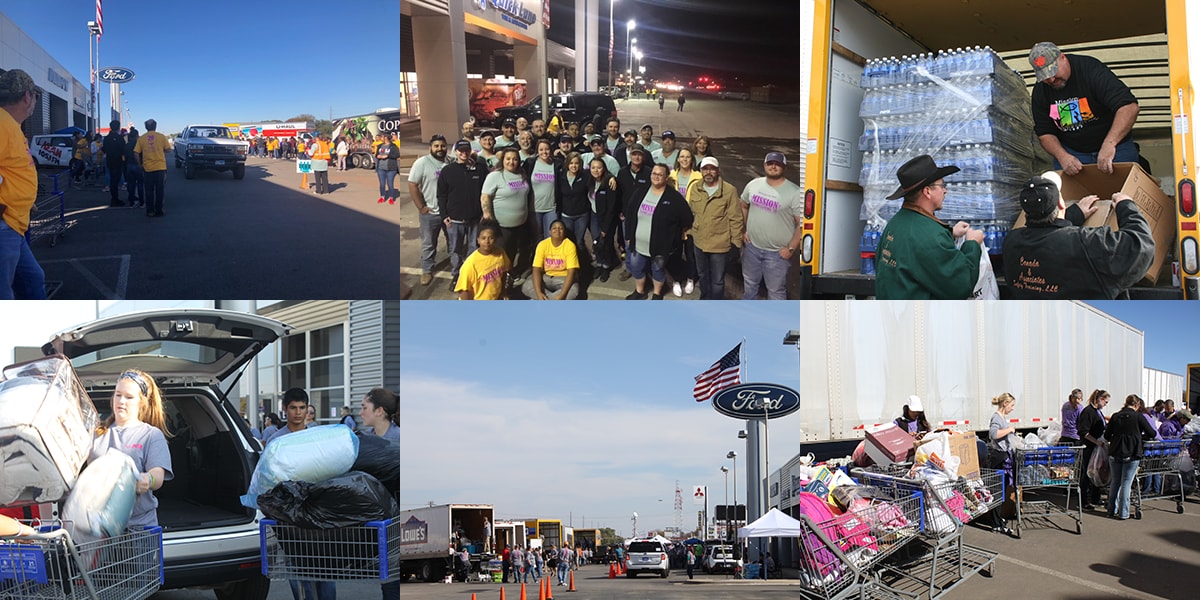 Dear Friends, 
Another year is almost gone and even though it's similar to last year, it still has been good. Through all of the sickness, I hope you, your family, and workplace have been safe and well. Our prayers at Love & Care continue for our community, the Big Country, and our nation. We truly trust the Lord through all that is taking place.
Mission Thanksgiving is held each year to benefit the work of Love & Care. As I write this letter, we are preparing for a two-day event. So, Thursday, November 18th from 7 a.m. to 5 p.m. we will start collecting items at Love & Care, located at 233 Fannin Street. Then on Friday, November 19th, our normal scheduling at Arrow Ford, located at 4001 South 1st Street, will take place from 7 a.m. to 7 p.m.
Each year the need seems to grow. These items are very important to us as we move into the next year: non-perishable food (residential and commercial), soft drinks, bottled water, frozen meat (deer or cow), sleeping bags, blankets, new underwear & socks (all sizes for men, women, and children), coats (all sizes for men, women, and children), travel size personal hygiene items, and monetary donations.
Over the past 22 years of Mission Thanksgiving, the wonderful donors of Abilene and the Big Country have been amazing. Please consider helping us once again reach the homeless and the poor as a Wall of Love Sponsor by giving $500 or more. Always remember that any donation, big or small, becomes a great blessing to those we serve. If you have any questions, please feel free to call us at Love & Care at 325-670-0246.
Thank you, 
Pastor Mark Hewitt & Associate Director Zack Hewitt
How to Help
Businesses, families, and individuals can become a sponsor for this major event by donating a minimum of $500, which will help feed 1,600 people. 
Volunteer
 by contacting Love and Care Ministries for more information: 
Monetary Donations

Frozen Meat (Deer or Cow)

Non-perishable Food

New Socks and Underwear

Coats

Sleeping Bags

Bottled Water & Soft Drinks

Travel Size Personal Hygiene Items
Event Information
THURSDAY, NOV. 18
7 AM - 5 PM
Love and Care Ministries
233 Fannin Street
www.lcmin.com
325-670-0246
FRIDAY, NOV. 19
7 AM - 7 PM
Arrow Ford
4001 South 1st Street
www.arrowford.com
325-692-9500